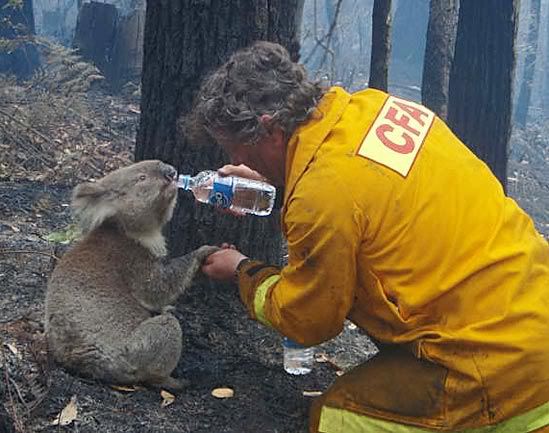 Well, at the moment, the worst ever bushfires in Australian history are burning through my state.
The death toll stands at 173 and is rising starply daily. At least 750 homes have been destroyed and theres more than 3000 people homeless.
One fire is at least 100km long and will take weeks to put out.
Entire towns have been demolished and there are still towns that the CFA (the firefighters down here) can't even get into.
Marysville, one of the unlucky towns, was burnt out that quickly that the entire town has been named a crime scene. There are still charred bodies in the street.
There are DVI (Disaster Victim Identification) specialists combining here in Victoria from all over Australia to help identify bodies. Some of these could take months to identify.
Over 3000 CFA volunteers are working around the clock to help put out the fire and help the Police and Forensic Investigators to find bodies among the rubble of buildings.
This fire started only an hour from where I live and luckily (for my town and the rest of western Victoria) the wind is going in the opposite direction.
My dad's a CFA volunteer, and left fifteen minutes ago to go help out. He won't be back for two days at least.
This is one of those times where my pride and admiration for my father and of his bravery and courage reach out of just father-daughter bonds.
He's one of those people our nation calls heroes; and he's my dad.